SHERAE PETLINK HAS BEEN TRANSPORTING PETS SINCE 1975, BREEDING CHOW CHOWS SINCE 1972, AND BREEDING SHIBAS SINCE 1993.
WE WILL TAKE CARE OF BOTH YOU AND YOUR PET.
FULL QUOTATIONS, FLIGHT RESERVATIONS / BOOKINGS
Our caring team at Sherae Kennels/Petlink are your pet's travel agent to the world, we know that your pet is not just a pet – It is a member of your family, no matter what they may be.
AQIS TREATMENTS, INSPECTIONS AND CLEARANCE PERMITS
We can offer you and your pet a complete international and domestic pet travel service, inclusive of completing all AQIS veterinary treatments and inspections, as well as obtaining the required AQIS export clearance permit
PET BOARDING AND AIRPORT LODGEMENT / COLLECTION
With knowing and understanding, we truly take your loved family pet's welfare into consideration and provide the utmost care and attention whilst they are in our care prior to departure, or during the airport lodgement or collection process
SUPPLY AND SALE OF VARIOUS SIZED PET CRATES
Regardless of the type or size of pet you wish to transport, Sherae Petlink can supply a crate that is an appropriate size for your pet.
SHERAE KENNELS/PETLINK IS A FAMILY OWNED AND OPERATED BUSINESS.
FROM DOGS AND CATS TO BIRDS AND GUINEA PIGS, WE CAN SEND YOUR PET TO JUST ABOUT EVERY CORNER OF THE WORLD!
The family of Sherae Kennels have also been Exhibiting and Breeding Chow Chow's since 1972 and Japanese Shiba Inu's from 1993.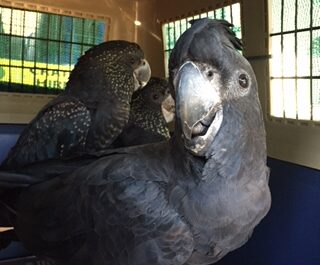 Best Family Run International…